Do you like watching videos? Would you like to share your videos with your friends? Well, today, there are video sharing apps that make this task easy. They take less time, save funds and energy. Most people are only familiar with YouTube. It is the most available and affordable platform to upload your videos. Moreover, it hosts billions of users from across the world.
According to data, one million videos find their ways online per minute on YouTube. In the recent past, most companies now prefer video to digital marketing. Most people have come to realize its effectiveness. Apart from this, most people like watching videos to refresh their minds or to learn.
Here are the seven best video sharing apps that you would like to know:
1.Daily Motion
Daily Motion is not a new term, especially amongst video fanatics. It is a popular term across video sharing sites like YouTube. It has a similar interface, like YouTube. The interface is simple, easy to use, and attractive. It has good videos on its home page. You can access other videos in the 'category section.' Moreover, you can search for your best video in the top search bar.
It has expert and amateur materials. It has more than 300 million users every month. In terms of revenue, users can now earn some money from viewing the videos.
2.Vimeo
Vimeo is an app like YouTube. Is allows you to share and view other videos. It is unique because it offers high-quality videos through 4k ultra HD. It does not feature any ads, unlike its counterparts. This gives you a chance to focus on watching your videos and enjoy their time
Vimeo is the best stage for video makers, especially those who want to share their high-quality content. If you are that kind of a person who wants to watch any random video, then this is not the right app for you. Here, you will find short, detailed videos. You will also enjoy listening to cool music and snapshots.
3.Dtube
Dtube offers a similar user face as twitter and Dailymotion. The only variance is that it offers a different style of video sharing. It uses video storage blockchain technology. This is unlike YouTube that uses a centralized method.
In simple words, hackers cannot mess up with your content once you upload it. All your videos, images, and personal data are encrypted and protected within the blockchain. There are no ads, and users benefit from cryptocurrency profits.
4.Metacafe
Did you know that Metacafe is one of the oldest video streaming websites? It existed before YouTube. It mainly deals with short-form videos, mainly those that are 90 seconds. It boosts its users to subscribe and enjoy fast as well as lighthearted images.
It offers a user-friendly interface that is easy to use without special skills. This platform categories its videos to give you ample time to search, find, and watch. It ensures efficient surfing. Did you know that Metacafe receives more than 40 million viewers per month? This platform is not for those looking for technical content or complex videos.
5.Vevo
This is also another amazing video sharing app like YouTube. In fact, it is the best other in place of YouTube for quick music videos. You will easily find hard and easy streaming music videos on this platform. Here, you can provide as many videos a possible. Moreover, it allows users to submerge the music, background, and voices.
Vevo clearly states that music is a better option for those who are down and out. It refreshes and soothes their minds. It offers broad materials, just like YouTube. You will feel great and satisfied after surfing for a few minutes.
It is easy to use this platform as long as you have your tablet, smartphone, or laptop with you. You also require a stable internet connection, and the rest will be history.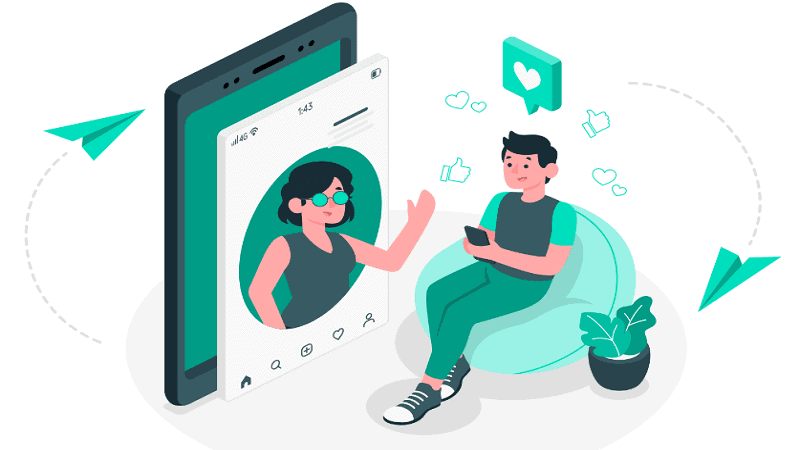 6.Twitch
This app is best for gamers. At times, you will not be able to find all the video games on YouTube. Do not feel bad about it as Twitch is here for you.
You will find all the games that you are looking for here. You will find questions like "what are the most played games." Young gamers would like to know everything that they can play that they have not tried. You will also share as many videos as possible. Link everything to twitch TV and enjoy unending gaming.
7.IGTV
Today, YouTube has a contender apart from Twitter and Facebook. Instagram is the best alternative for video sharing. There is a long-form vertical video that you can stream on your smartphone.
You can browse the videos through an app and upload the videos through the web. Make sure that you have an Instagram account so that IGTV will automatically highlight all the videos uploaded by content creators.
8.Flicker
Flicker is a popular platform that allows you to share as many videos as possible. This platform is unique because it allows you to edit the videos. You will create a free account so that you can access the app. You will only access videos of 90 seconds.
This app is not good for posting small-length clips.
9.Takeaway
This app is an alternative for YouTube. It does not discern videos. According to research, no app can completely replace YouTube. It offers a simple interface for users. Uploading, viewing, and sharing videos are simpler than you can ever imagine.
You need to create an account free before you can access this platform.
Conclusion
Video sharing helps you enjoy a wide selection of content. Watching the same media every time makes it boring. In most cases, we ask our friends for new content. However, after watching everything around you, you will still require more.
Make good use of the above video sharing apps that work just like YouTube. They are easy to access and use.
You May Also Like: Learn about apps like Whisper
William is a game & Apps used. He likes to share the best review of Game & Apps.